ATTEND OUR SPORTS NUTRITION CRASH COURSE!
Are you confused with what your family should be eating with all the conflicting information thrust in our faces between TV, internet, books and magazines, radio, and clever marketing on grocery store shelves?
Are you confident that your athlete is fueled for high performance for all their practices and games across a week?
Is your advice about nutrition for your older athlete leading to frustration and conflict when you see the fast food bags littering the passenger side of their car?
STOP BEING CONFUSED AND FRUSTRATED AND BEGIN FEELING CONFIDENT AND EMPOWERED!
Bring the whole family to our facility on Saturday June 26th from 9-11 AM to get your questions answered about sports nutrition! This 2-hour blend of lecture, question and answer, videos, and practical learning will be an incredible tool in unlocking your athlete's true potential!
AT OUR SPORTS NUTRITION CRASH COURSE YOU WILL LEARN:
What exactly your athlete should be eating before a game or practice to perform their best!
When are sports drinks a better choice than water for your athlete's performance…and when they may actually be more harm than good!
Why the "muscle-building" protein shake your high school athlete is drinking could be building more of a dent in your wallet than muscles on their body!
How to read a nutrition label!
Why losing weight to become faster usually results in a SLOWER athlete!
What fats should we be eating more of to augment health and performance?
The dirty truth behind the supplement industry!
What great post-workout recovery drink is likely already in your refrigerator!
AND MUCH MORE!
AS AN INCLUDED "BONUS", THE VAST MAJORITY OF THE INFORMATION GEARED TOWARD OUR YOUNG ATHLETES IS ALSO DIRECTLY APPLICABLE TO ADULTS! WHETHER YOU SIMPLY WISH TO HAVE MORE ENERGY AND BE HEALTHIER, LOSE A LOT OR A LITTLE WEIGHT, OR PERFORM BETTER IN YOUR WORK OR LEISURE, THE INFORMATION PROVIDED CAN BE THE CATALYST FOR POSITIVE CHANGE IN YOUR ENTIRE FAMILY!
SPORTS NUTRITION CRASH COURSE PRICE….$129
Click Here to Pay for the Sports Nutrition Crash Course
If you're hoping to get the very most out of your body and improve your performance, it starts with nutrition. You can spend hours in the gym and work as hard as you want, but if you don't fuel your body and give it the nutrition it needs to thrive, you're probably just wasting your time.
Luckily, we're making it easier than ever for you to understand the many elements of nutrition and create a plan of action to address your shortfalls.
Our Nutrition Coaching at Total Athlete Training gives you the tools to fuel your body. You'll notice the difference on day one. Join us in Winter Garden, Windermere, and Clermont today!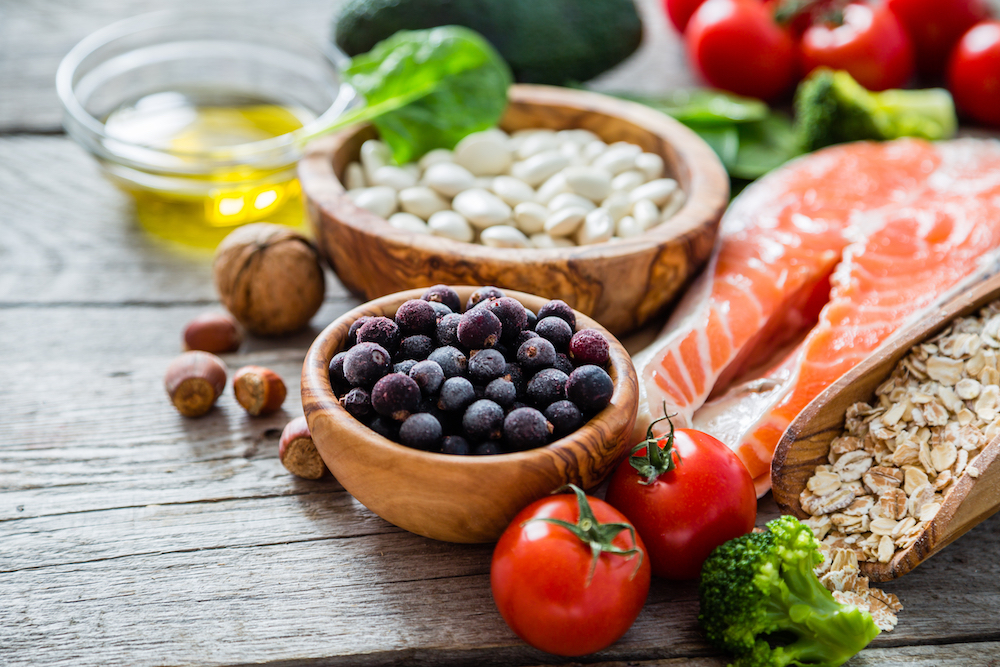 For Any Aspect Of Your Training And Performance, We've Got The Nutrition Tools To Help You Thrive
Need a pregame meal idea? What about a recovery meal after a workout? Just looking to develop better eating habits?
We've got you covered.
Our strategies at Total Athlete Training are designed to help you get the very most out of your body. We have nutrition tools for both growing student-athletes and accomplished adults. And the truth is, it's not that complicated to follow.
Instead of bogging you down with detailed meal plans and calorie-counting formulas, we work to educate you on what exactly it is that your body needs. Think about just a few:
How much water are you consuming throughout the day? For a majority of us, it's not enough.
What are you eating first thing in the morning to set the tone for the rest of your day? It is the most important meal of the day, after all.
And what are you doing to replenish your body after strenuous exercise? Doing nothing is not an answer.
Total Athlete Training gives you the power to make your own decisions and listen more closely to what your body needs.
You don't have to be a pro to benefit from better nutrition. You just need a commitment to yourself.
Try It Out Today! Our Nutrition Coaching For Winter Garden, Windermere, and Clermont Can Give You A Leg Up In No Time!
Don't neglect your nutrition any longer. Get more from your body by fueling it properly. Our Nutrition Coaching at Total Athlete Training gives you the tools to make your own decisions and come to your own conclusions.
We're just here to share the knowledge. Check it out today by filling out the short form on your screen. We'll be happy to answer all of your questions and tell you more about everything we have to offer for Winter Garden, Windermere, and Clermont.